The best printing in the UK meets exquisite bookbinding and finishing to create the perfect wedding album
We are Fountain Albums, Luxury Wedding and Photo Albums designed exclusively for professional photographers. Our beautiful, hand finished albums are all made here in the UK combining exquisite book binding and over 70 years of print expertise.
Named after the founder of our lab, Percy Fountain, quality and service are the hallmarks of our company, as it was when Percy first opened the doors in 1949. Each page of every album is given the same care and attention as any work of art.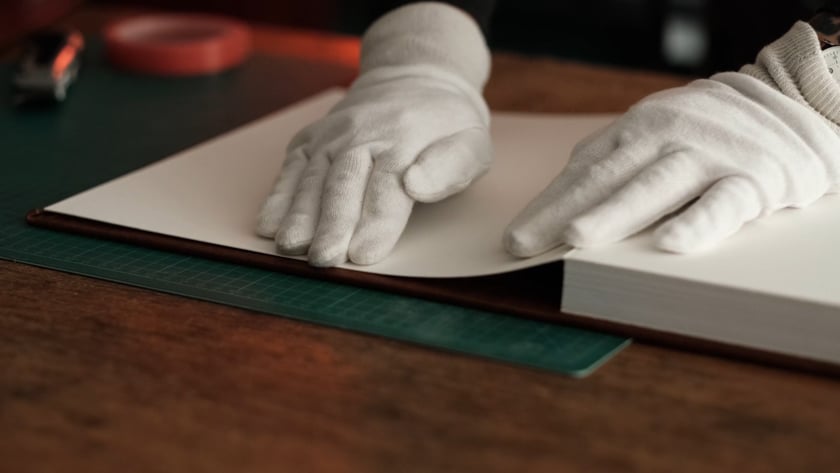 Working alongside professional photographers from across the industry we have developed and an incredible range of album options featuring only the very best materials available.
With our extensive range of paper types, exquisite covers, exclusive layout designs from some of the world's top wedding photographers and eye-catching personalisation options we can ensure that every single album is as unique as the weddings within them.
Register as a professional photographer to order from our range of handmade photo albums.